Upcoming events:
Go to our Facebook page and/or our Instagram and check our next events!
You may have direct access to our social media by clicking the icons displayed on the right column of your screen. 
August 2022
Previous Events:
DECEMBER 21st, 2019
NOVEMBER 16th
NOVEMBER 23rd

AUGUST 17
JUNE 15

MAY  25 – LECTURE: LOVE WISHES TO ENTER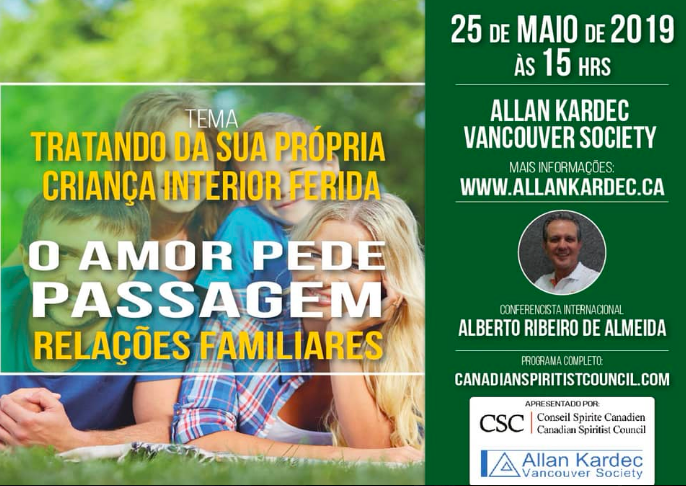 MAR  15th e 16th 

FEB 23rd – 11:00am

FEB 16th – 4:00pm
JAN 26th – 12:00pm

JAN 19th – 4:00pm

Dec 22nd, 2018 – Xmas
17/11/18 – It's movie Time!!
October 27th – Fraternal Lunch
October 20th – It's Movie Time!
 September 29th – Fraternal Lunch

August 25th –  Claudia Afonso
August 18th – Garage Sale Allan Kardec
June 2nd  – "Vancouver's 4th Arraial"
May 27, 2018
"1st Canadian Spiritist Conference"

April 28, 2018 – Brazilian Brunch
March 24th, 2018

Jan 20th, 2018
Movie Session
"Bezerra de Menezes, The Diary of a Spirit"
Jan 27th, 2018